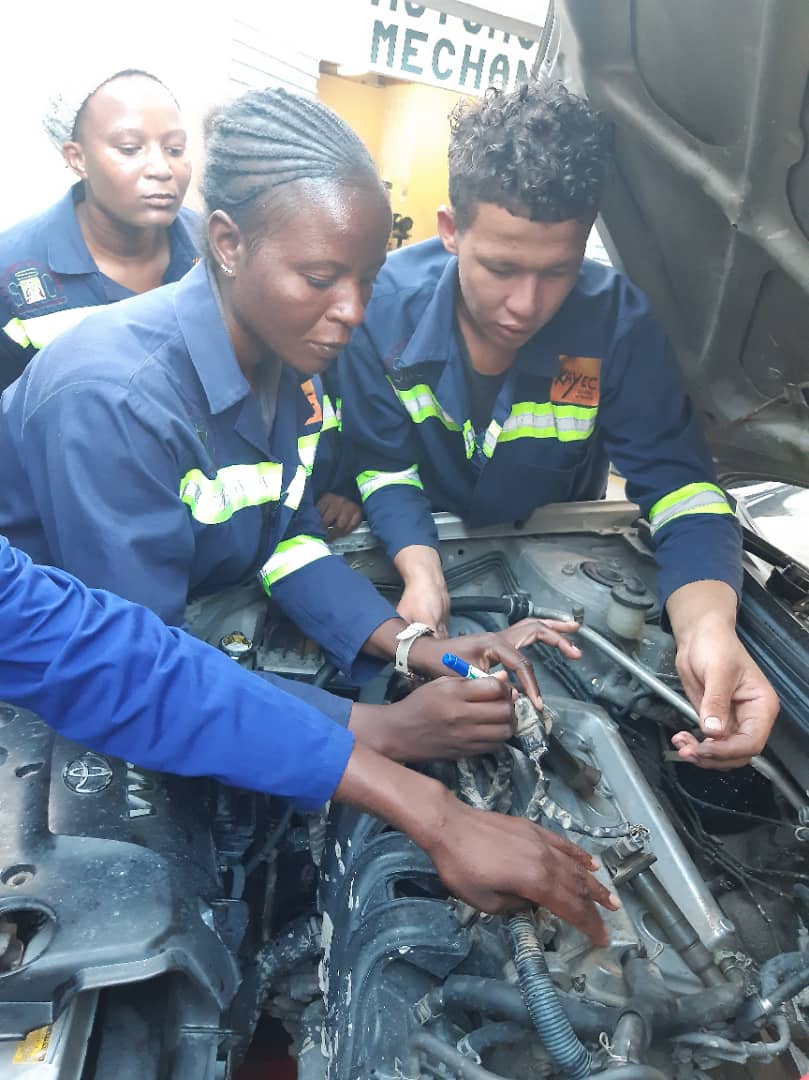 Apply safety rules and regulations in an automotive mechanics workshop
 Apply Automotive Mechanics service tools and equipment.
Plan, organize and complete work in an Automotive Mechanics environment
Clean and finish the interior, exterior and components of an automobile.
Apply knowledge of basic components of an automobile
Use basic metal processing tools in Automotive Mechanics.
Apply basic metal joining techniques used in automotive mechanics.
To download the application form click here: KAYEC Online application 2023