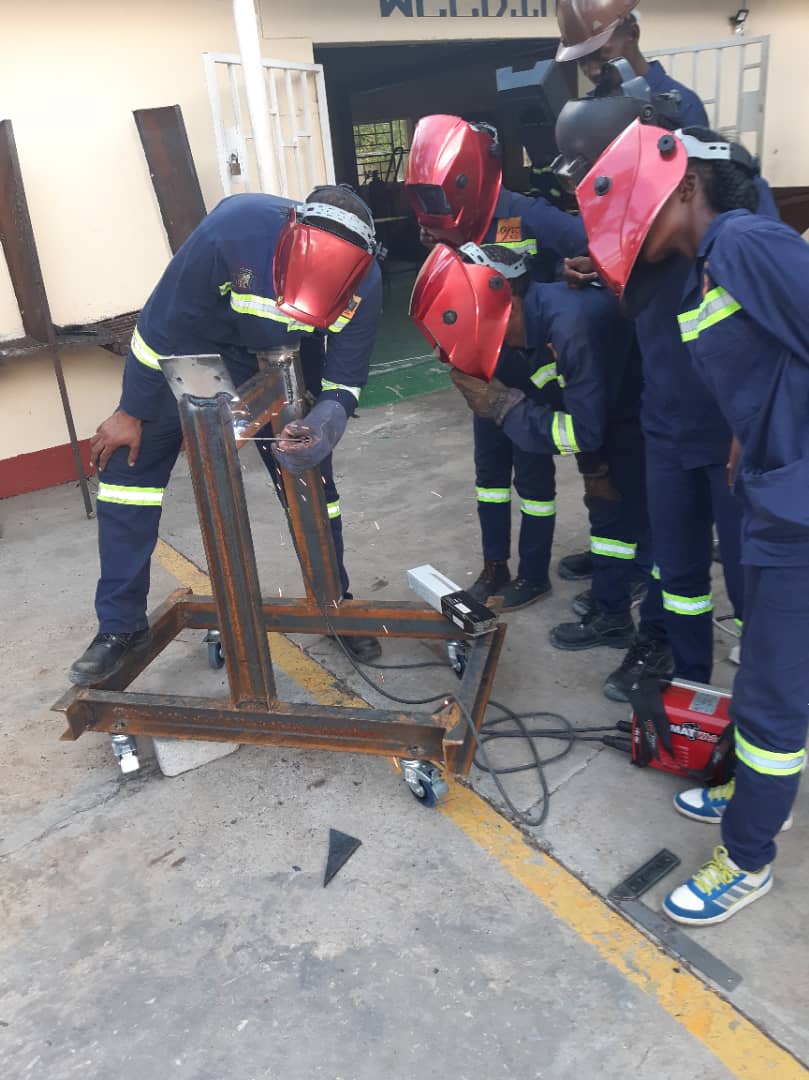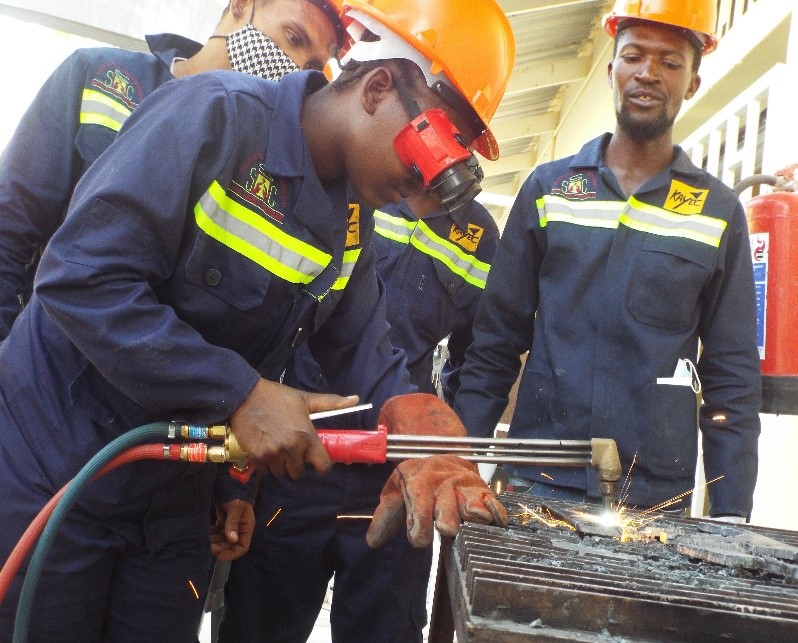 Apply safety rules and regulations in a Metal Fabrication work environment.
Plan and organize metal fabric work.
Use hand tools for metal fabrication operation.
Assemble and test  Oxyacetylene welding equipment as part of metal fabrication.
Weld mild steel using the manual Arc Welding process in the Down hand position.
What are Welding and Fabrication?
Basics of Electricity.
Properties of materials.
Workshop materials.
Ferrous and non ferrous sections.
Marking out.
Joining sheet metal
Applied Mathematics.
The application form can be downloaded here: Online Application Form