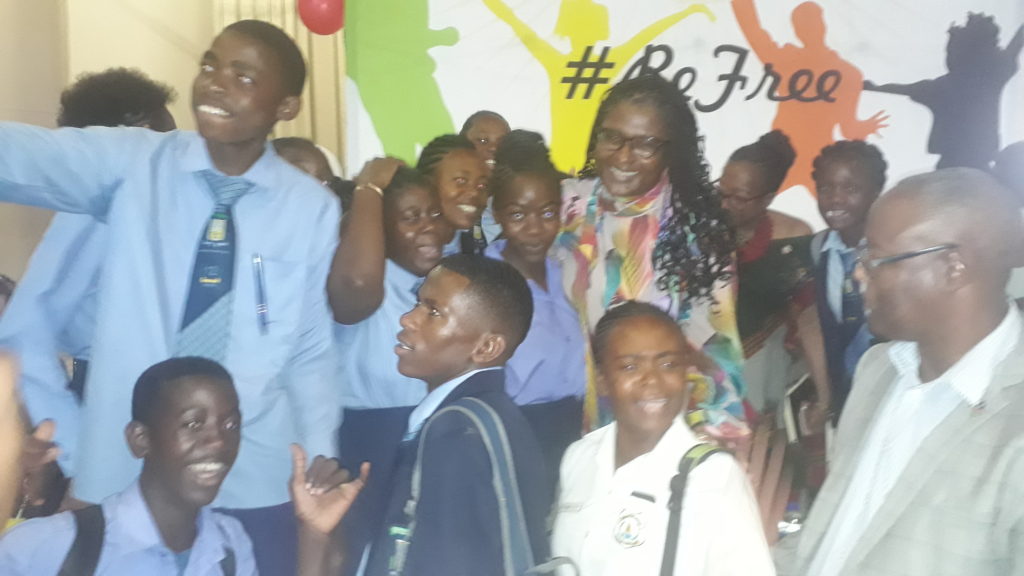 Each day is numbered. How many days will we let go by without positive change? For how long can we stay like this?
At KAYEC we are passionate in necessitating change. However, for progress and success to be found in our society there must be risks that are collectively made by our new generation of youthful leaders. Here at KAYEC we challenge and encourage our trainees and partcipants to take advantage of every opportunity that approaches them, even if these opportunities seem to be too difficult or too risky. This is because the reality is that we have a new generation of youth with the beautiful privilege and capacity to make some change happen- but they have to know how and where the effort must be made.
The first step in making change in our society and communities is to make change in yourself. Making change in yourself might be very difficult to approach because one might not even know where to begin. The first step is to realise that with whatever conflict in our lives we have reacted in such a way as to shelter ourselves from accepting the truth. Several years might go by of this intercultural and interpersonal sheltering that is becomes inhabited into our minds (subconscious). But do not get mad at yourself! Even though it is naturally easy for us to develop a constituted attitude that might sound like, "I am not good enough," or, "I will never overcome this feeling inside," or, "It feels like all hope is lost," it does not mean those voices in your head are true! You have the power to forgive your past, forgive yourself, and to look forward with hope and in truth!
It is possible for a generation to get out of this negative attitude, but first we must acknowledge it before we can begin to make a change. This was the soul message of the event. According to FLON, We need to come together in gathering more to encourage this message of truth; the truth that is we all have a purpose worth living for and it is not good for us to get lost in our internal sheltering and attitude towards life just because of the past. The only purpose the past holds is to help us understand how to better shape our futures! And with God on our side, all things ARE possible! The more we acknowledge that we live in the new era, a new generation that can make positive change, the more these things will become a living reality, she said.
Together we can set aside our differences on focus on the central key problems we face as a humanity. We can make change happen! We must become aware of the state of each of our generation's sheltering and accept the truth that we are beautiful and wonderful and made for a great purpose in life!,Geingos added.