Mandela Washington Fellows are some of Africa's brightest rising stars. Three of them are giving their talents to KAYEC this year.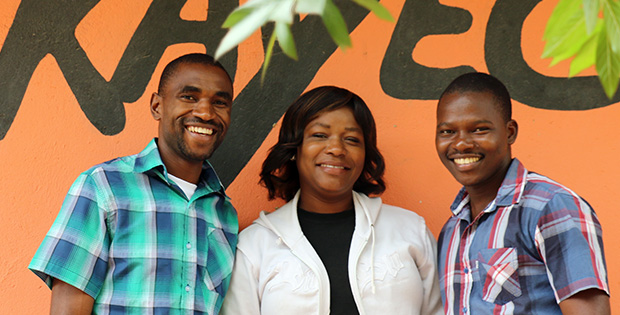 Each year, the U.S. Government awards life-changing Mandela Washington Fellowships to the most promising youths from 49 countries across Sub-Saharan Africa, offering them the opportunity to study for six weeks in the U.S. as part of President Obama's Young African Leaders Initiative (YALI). After returning home, some Fellows do a professional practicum or internship, to make a difference by sharing their knowledge and expertise across Africa for up to six months.
In 2016, three Fellows chose to come to Namibia – and volunteer at KAYEC. Read on to meet our Fellows, and find out what they're doing for our nation's kids.
Chancy Gondwe (Malawi)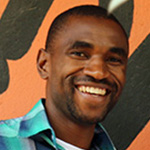 Chancy is using his education background to help our school support network work more closely with the academic standards at Namibia's public schools.
I am a teacher by profession. With my wife, I run a pre-school programme in Malawi called Royal Kidz Academy, and an adult literacy programme called Muliko Literacy Project. This is my first time to be in Namibia: What a beautiful country! And even more beautiful are the people I have met so far, especially at KAYEC. The staff are so welcoming and have be so helpful for me to get settled.
For three months I will be volunteering with KAYEC, and I have been tasked to help review the curriculum for the school support programme. I look forward to spending more time with the staff and children, and sharing my knowledge and skills with them. Looking at the children – how gifted they are, and the potential they have – I am confident that there's no limit to what they will become in future, especially with the help they get from KAYEC. Thumbs up!
Jacqueline Daka (Zamibia)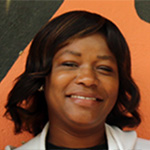 Jackie's a health specialist helping make sure our school support network has a state-of-the-art adolescent health curriculum to keep the kids well.
Hi, I'm Jacqueline Daka. I work for the Ministry of Health as an Environmental Health Technologist. I also work with schools to educate the girls on reproductive health. When I arrived in Namibia, I was very excited, but then I realised that being in a foreign country is not easy, especially if it's your first time being there! I had challenges securing accommodation in Windhoek, but I was able to settle down at the beginning of my second week in Namibia. I'll be helping out with adolescent health activities such as giving health education, contributing ideas to the adolescent health manual and training adolescent health facilitators.
I'm fascinated with the work KAYEC is doing for the children in the after-school programme. There is an African proverb that says, "It takes the whole village to raise a child" – so it's a great honour for me to be part of a team that helps children academically, socially and healthwise. I'm very passionate about girls' education: I hope to gain and build the skills to initiate an after-school program for girls in Zambia once I return.
Manuel Francisco (Mozambique)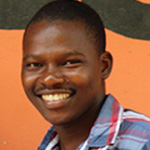 Manuel brings community development experience that is helping build up the skills training we need for our school support volunteers.
I am a teacher by profession, and I run a non-governmental organisation in Mozambique called Anthu Antendere, or "People of Peace." This is a community association that supports children's rights to protection, development and participation, through donations from association members and the community. It also uses funds from local authorities to care for orphans and vulnerable children, by meeting their needs for basic services such as education, housing, health and nutrition.
It is a great privilege for me to be in Namibia and to work with KAYEC. In the few days that I have been in Windhoek, I have found the people here to be so kind and friendly, especially KAYEC staff. In other words, I can say that my experience here is so far, so good! I'm very excited and sure that I will learn a lot and develop my leadership skills, which I need in order to contribute to Africa's development.
More on this story from around the web
Visit the Mandela Washington Fellowship page here – and find out how to apply